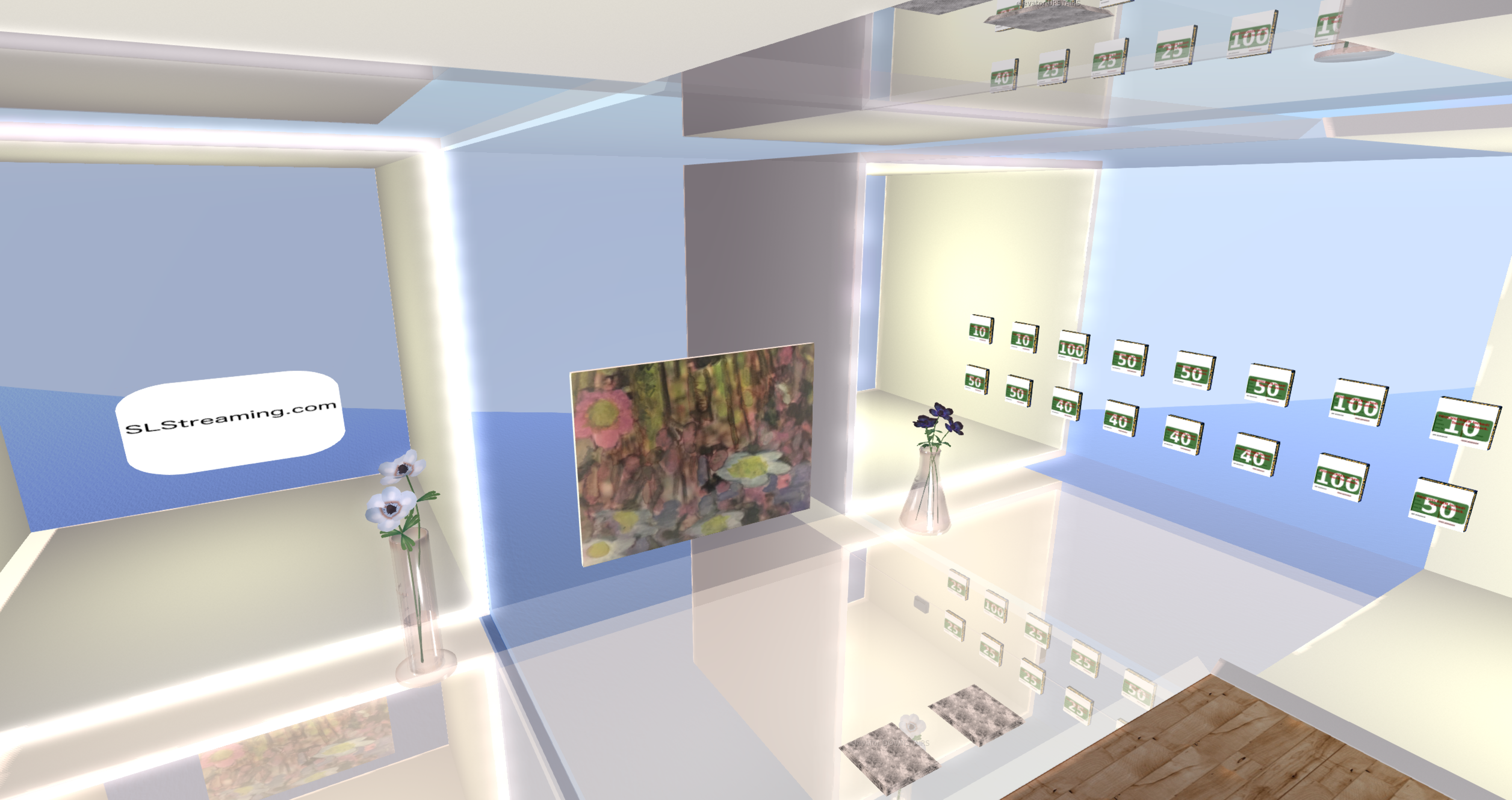 by Lemonodo Oh
Since there are various versions of Traktor, and people aren't always sure, buy a stream of the right size for a day or so, rather than spend the money for a whole month when you might have trouble using it (or have any doubts).  Look for SLStreaming.com in search and teleport.  You have to find next available Icecast server, not Shoutcast, because Traktor streams Ogg Vorbis only.
See Shoutcast tutorials for similar purchase and setups.    Now there are just a few specific things for Traktor beyond making sure you have an Icecast stream from SLStreaming.com
The stream URL from the SLStreaming.com web page works fine in SL for the parcel's music URL and some radios, for example, http://de.slstreaming.com:8001/lemonodo.ogg
The configuration remains active at each program startup unless changes are needed because a server goes down.  Usually if the main server is down, the backup server is available to configure in this same way with no difference to the stream.
If you're streaming from home, most likely you have a direct connection, so check that box.  Your local tech support will instruct you on proxy server if needed.  The only real change you'd make is to go from the backup to the main server shown in local chat when you wear  and touch your shopping bag.  It looks something like: main server: de.slstreaming.com
Do not enter that, because Traktor does not go to DNS (look up and resolve domain names).  You need the static IP address from your web page.  There you will find a table of IP addresses, similar to below, and also the correct numerical IP address appears on your web page:
Main server: de.slstreaming.com
de.slstreaming.com has address 85.25.149.102
Backup server: backup.slstreaming.com
backup.slstreaming.com has address 69.64.49.149
Therefore, instead of de.slstreaming.com at address, enter the static IP as follows:
85.25.149.102
Your port number, for example:
8001
For mountpoint, enter any name you choose followed by ".ogg"
For example:
lemonodo.ogg
Enter the password as shown when you touch your shopping bag.  If your password has nine numbers, nine stars should appear:
*********
For format, select "Ogg Vorbis, 44100 Hz, 128 kBit/s"
Metadata settings can be as you wish.  They won't prevent you from streaming.
Now let's get you streaming.  We'll start with another picture:
The critical part is what's going on in the upper right corner.  Make sure you're looking at Recorder, not effects (Fx).  Press the gray button with the transmitter tower icon on it.  It should turn light blue and stay stable, not blink at all, to indicate a successful connection.
That's really all there is to it.  You're streaming.  All you have to do is play music and maybe monitor on a client such as SL, foobar or iTunes.  Lemonodo has developed a unique setup for Traktor to use the mic and take advantage of dual soundcards (essential for cueing).  But that is beyond the scope of this tutorial, since no two setups will be alike.  The one thing we can add to basic music setup is recording.
Basically, give your file a path (directory) a prefix, for example, lemondo (anything will do).  Press "…" to get a GUI to find the path.  You'll need to make a decision on the file split.  I've chosen the max, but I try to start and stop recording at one hour intervals so I can burn the wav to CD.  That's what you get when you record your stream check, a wav file, which runs large, about 600 mb per hour. 
Once you have this set, go ahead and hit the record button just before you are going to perform.  It turns orange.  This screencap shows connection and record-to-file both working.  You'll be hearing server side on your speakers at Traktor workstation, so preferably on another machine,  monitor the client.  You can do this by simply logging into SL and turning on the stream, assuming the About Land -> Media -> audio URL is set to parcel music URL, for example: http://85.214.129.213:8001/lemonodo.ogg
Or you can listen in on iTunes or Foobar 2000.
Lastly, you can see your stream at web address, for example: http://85.214.129.213:8001/ (no mountpoint needed).  Hopefully everything works as intended and you feel confident in purchasing by the month from SLStreaming.com for a long time.  Call for in-game support if there are any questions or concerns.
Leave a Reply
You must be logged in to post a comment.